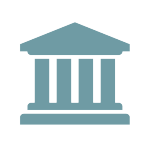 FDIC Seeks Comments on Updating Sign and Advertising Policies
The FDIC recently issued a Request for Information (RFI) seeking comments regarding updating its sign and advertising policy to reflect evolving technological changes resulting in deposit services and products being made available through digital platforms. Comments are due on March 19, 2020.
The FDIC's sign and advertising policy was last updated in 2006. The policy requires that FDIC-insured banks post FDIC signs in the principal place of business and that advertisements for deposit products and services include a declaration such as "Member FDIC."
The RFI notes that banks have made technological advancements and that deposit services and products are now available through a variety of digital platforms. Some banks no longer have physical branches where the signs and advertisements are posted and many entities offer deposit services through web-based applications and digital wallets. The FDIC recognizes that the use of internet deposit services can create consumer confusion, as it can be unclear if there is a legitimate relationship between a nonbank entity and an FDIC-insured bank and because there are entities falsely claiming that their services are FDIC-insured.
The FDIC is requesting comments on adapting signs and advertising rules to reflect these changes and comments on actions the FDIC can take to stop misrepresentations made online and through smart-phone applications. The FDIC is requesting input on the following topics: (1) official sign; (2) official advertising statement; (3) misrepresentations; and (4) technological solutions.
This potential change reflects the FDIC's initiatives regarding innovation, which seeks to "foster innovation in the financial services sector, while simultaneously protecting consumers, markets, and the Deposit Insurance Fund."