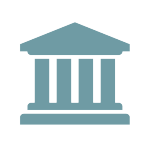 FDIC Publishes Consumer Compliance Supervisory Highlights
The FDIC published its June 2019 issue of Consumer Compliance Supervisory Highlights which is designed to enhance transparency regarding its consumer compliance supervisory activities. The highlights are derived from the periodic risk-based examinations of approximately 1,200 examinations conducted in 2018. The general compliance issues identified in the examinations are:
Overdraft programs: debit card holds and transaction processing;
RESPA Section 8 violations involving "apparent payment of illegal kickbacks, disguised as above-market payments for lead generation, marketing services, and office space or desk rentals;"
Regulation E: mistakes made in the consumer liability/error resolution process;
Skip-A-Payment loan programs involving improper disclosure of program terms; and
Lines of credit: inaccurate finance charge calculations and improper disclosures.
The FDIC concluded the Supervisory Highlights by providing resources and information for financial institutions and an appendix that identifies the most frequently cited violations and enforcement actions.