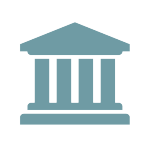 Agencies Issue Final Rule to Streamline Regulatory Reporting Requirements
The FDIC, the OCC, and Federal Reserve recently issued a final rule to streamline regulatory reporting for qualifying small institutions as required by Section 205 of the Economic Growth, Regulatory Relief, and Consumer Protection Act, which the agencies adopted in November 2018. Among other things, the final rule:
Permits depository institutions with less than $5 billion in assets—previously set at $1 billion—that do not engage in certain complex or international activities to file the FFIEC 051 Call Report, the most streamlined version of the Call Reports;
Reduces the existing reportable data items in the FFIEC 051 Call Report by approximately 37 percent for the first and third calendar quarters; and
Includes similar provisions for uninsured institutions with less than $5 billion in total consolidated assets that are supervised by the Federal Reserve and the OCC.
The rule notes that the agencies are also committed to "exploring further burden reduction and are actively evaluating further revisions to the FFIEC 051 Call Report, consistent with guiding principles developed by the FFIEC." This rule is effective July 22, 2019.