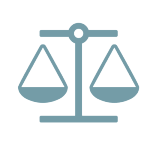 Eleventh Circuit Holds RESPA Request for Information Claim Failed Under Spokeo
On March 1, 2017, the U.S. Court of Appeals for the Eleventh Circuit, relying on the Supreme Court's decision in Spokeo, Inc. v. Robins (Spokeo), upheld the denial with prejudice of a lawsuit containing Real Estate Settlement Procedures Act (RESPA) claims stemming from a servicer's alleged written request for information violation.
The facts on appeal were undisputed. The plaintiff had a mortgage on his property for which the servicer was, at one point, the servicer of the loan. The plaintiff, through counsel, mailed the servicer a request for information (RFI). The servicer, pursuant to RESPA's implementing regulation, Regulation X, was required to provide a written acknowledgement of receipt within five days. The servicer timely responded by signing, and returning to plaintiff's counsel, the certified mail return receipt. The servicer also sent a substantive response within nine days of its receipt of the RFI. Five months later, the plaintiff, through counsel, sent the servicer a "Notice of Error" letter, stating "[w]e are unsure as to whether you have received our client's [RFI]," and subsequently filed the lawsuit. The lawsuit alleged that the servicer violated Regulation X by failing to correctly or timely acknowledge receipt of the RFI, and sought actual damages, RESPA statutory damages, and attorney's fees and costs.
The Eleventh Circuit, in holding that the district court did not err in dismissing the claims with prejudice, agreed that plaintiff's counsel's receipt of the signed certified mail return receipt satisfied Regulation X. The Court, citing Spokeo, also agreed that the plaintiff did not suffer a concrete injury in fact and, thus, did not have Article III standing to assert a claim for statutory damages.
The Eleventh Circuit's March 1, 2017 opinion can be viewed here: http://media.ca11.uscourts.gov/opinions/unpub/files/201615536.pdf.