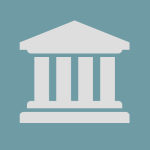 Utah Governor Signs Uniform State Test Adoption Bill into Law
Utah recently passed HB 196, a bill that, among numerous other provisions, authorizes the Utah Division of Real Estate (DRE) to adopt the Uniform State Test (UST) for Mortgage Loan Originator (MLO) licensing. It is anticipated that UST implementation will occur sometime in the summer of 2017. The new law also authorizes Utah's Mortgage Regulatory Commission, with DRE concurrence, to determine how many additional continuing education hours will be required for a new MLO prior to the first renewal of her license. The Utah DRE has indicated that this one-time education requirement will likely be three to six hours.
Utah's HB 196 can be found here: https://le.utah.gov/~2017/bills/static/HB0196.html.