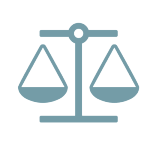 Eleventh Circuit Finds Lessors' Business Reasons Sufficient for Denial of Salon Owner's Commercial Lease Application in Discrimination Lawsuit
The Eleventh Circuit recently found that a salon owner did not produce sufficient evidence to rebut a property owner and management company's proffered legitimate and nondiscriminatory reasons for denying her a commercial lease.
As background, the salon owner sought to rent space for a salon in a building that consisted of commercial space on the first floor and residential condominiums on the floors above. The salon owner received a lease application and was advised she would be subjected to a background and credit check. Although the salon owner was told that "everything looked good" at first, she was subsequently informed that her credit score was insufficient, and her application was denied. The salon owner brought suit, alleging that she had been discriminated against because of her race.
It was undisputed that two of the elements of the salon owner's discrimination case were satisfied – she is African-American, a racial minority; and the denial of the lease application concerned the right to make contracts. The issue in dispute was whether the denial of her application was intentional race-based discrimination. The Eleventh Circuit assumed arguendo that the salon owner had made out a prima facie case of discrimination, but the defendants had articulated several legitimate, nondiscriminatory reasons for their denial of the lease application. The salon owner was therefore required to establish that each and every proffered reason was only pretext for unlawful discrimination.
The defendants proffered the following reasons for the denial of the salon owner's lease application: the odors would disturb residents; the business would not be successful due to the competition of several other salons in the area; a salon would not encourage its customers to visit the other commercial tenants in the building; the salon owner's credit score was too low; and the defendants would not profit from the lease because it would be necessary to build the space out at a high cost to accommodate the salon's needs. Although the salon owner pointed to some inconsistencies in the defendants' testimony, she did not provide sufficient evidence that all of the defendants' reasons were pretext. Therefore, the Eleventh Circuit affirmed the district court's decision to grant the defendants' motion for summary judgment.
The case is Flournoy v. CML-GA WB, LLC, and the opinion is available here: http://media.ca11.uscourts.gov/opinions/pub/files/201610073.pdf.