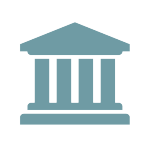 CFPB Issues Consent Order and $3 Million Penalty Against Consumer Reporting Company for Misleading Marketing Practices
In a recent Consent Order issued by the CFPB, one of the nation's three credit reporting companies was ordered to pay $3 million in civil money penalties to the CFPB for deceptive marketing practices.
The CFPB identified violations of the Consumer Financial Protection Act of 2010 (CFPA) and the Fair Credit Reporting Act (FCRA), respectively: 1) the company deceptively marketed credit scores to consumers with misrepresentations that the scores it offered were the same scores lenders use to determine creditworthiness; and 2) the company used web advertising to direct consumers to its paid services before they could obtain annual free credit reports through AnnualCreditReport.com.
The company developed a proprietary credit score model which generated a credit score, but that score was "educational" in nature and not based on the same criteria as those used by lenders in making credit and lending determinations. However, from 2012 to 2014, this educational score was marketed in web ads to consumers as something that would help consumers see "the same type of information lenders see when assessing" credit.
A company disclosure in the ads for the educational score was deemed not sufficiently conspicuous by the CFPB. The company practice was deemed an "unfair, deceptive, or abusive" act under the CFPA that "presented an inaccurate picture of how lenders…assessed consumer creditworthiness."
As to free credit reports, the CFPB found that, until March 2014, the company was violating FCRA regulations that prohibit consumer reporting companies from using internet advertising to promote credit reporting products before consumers are able to obtain their annual reports. The CFPB found that when consumers attempted to order free annual credit reports from this company on the internet, company web ads instead directed consumers to company credit monitoring services and other products rather than providing them with the requested annual credit reports.
Other provisions of the Consent Order direct the company to reform its advertising and marketing practices and to develop and implement "comprehensive policies and procedures for improving communication with consumers regarding credit scores." A company compliance management plan is also required by the Consent Order, which can be viewed here: http://files.consumerfinance.gov/f/documents/201703_cfpb_Experian-Holdings-Inc-consent-order.pdf.