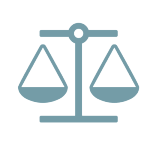 District Court Denies RESPA Violation and Breach of Contract Claims Concerning Loan Modification Application
A district court in the Northern District of Texas recently dismissed a defendant-loan servicer's complaint alleging a RESPA violation and a breach of contract claim concerning a loan modification application.
The case originated from the plaintiff's 2015 mortgage loan that he later sought to modify, citing financial hardships. The plaintiff alleged to have requested loss mitigation assistance from the servicer, and plaintiff also cited poor customer service and frustration with the assistance he received from the defendant in the loan modification process. Plaintiff eventually agreed to dismiss the suit in exchange for loan modification review, before filing a second suit, alleging that no loan modification ever occurred and that the defendant instead arranged a foreclosure sale of the subject property.
Plaintiff's second complaint relies on the Deed of Trust, citing that the defendant's failure to give him the opportunity to reinstate the loan prior to foreclosure constitutes a breach of contract, in addition to allegations that failure to inform plaintiff that his request for modification had been denied constituted a RESPA violation. In response to plaintiff's claims, defendant removed the case to federal court and filed a motion for judgment on the pleadings.
The district court concluded that the plaintiff failed to allege he ever submitted a complete loan modification application to the defendant, undermining plaintiff's allegation that defendant failed to provide a notice of denial in violation of RESPA. See 12. C.F.R. § 1024.41(d). As to the breach of contract claim, the court found that the plaintiff failed to plead his own performance under the terms of the contract because he conceded in his complaint that he fell behind on his payments.
The district court granted defendant's motion for judgment on the pleadings, but allowed plaintiff 21 days to file an amended complaint.  Plaintiff has since filed an amended complaint.
The case is Eddie Mitchell Jr. v. Money Source Inc., No. 20-cv-277-M-BN, (N.D. Texas June 15, 2020).