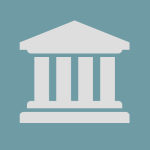 Georgia Makes Significant Changes to Installment Loan Laws
On June 30, 2020, Georgia Governor Brian Kemp signed into law Senate Bill 462 (SB 462), which makes significant changes to what was formerly known as the Georgia Industrial Loan Act (the Act). Renamed the Georgia Installment Loan Act, SB 462 expands the coverage of the Act's licensing and substantive requirements to apply to any person making any loan to an individual of $3,000 or less, regardless of interest rate (i.e., installment loan).
Previously, the Act generally applied only to persons making loans of $3,000 or less with interest rates greater than eight percent. Further, the Act did not apply to businesses organized or operating under the authority of any law of the state of Georgia or the United States relating to real estate loan or mortgage companies. SB 462 removes these interest rate and organizational exemptions from the Act, although it retains other exemptions.
SB 462 makes other notable changes to the Act, including:
Transferring the duties, powers, responsibilities, and other authority regarding installment loans (i.e., loans to an individual in an amount of $3,000 or less) from the Industrial Loan Commissioner to the Georgia Department of Banking and Finance;
Requiring the use of the NMLSR for both new licensing applications and licensing renewals;
Creating new application requirements for original and renewal licenses;
Adopting a corporate surety bond requirements; and
Imposing new record keeping and notification requirements.
The amendments of SB 462 apply to all installment loans entered into on or after July 1, 2020.