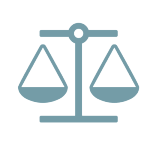 Maryland Federal Court Dismisses RESPA QWR Claims
A federal district judge in the District of Maryland recently dismissed a putative class-action, holding that the named plaintiffs' written correspondence with the defendant mortgage servicer lacked sufficient detail to give rise to a valid claim under Section 6 of RESPA.
Plaintiff borrowers alleged that the defendant had violated RESPA by reporting inaccurate, negative information to credit reporting agencies—even after the plaintiffs had notified the defendant that the information was inaccurate. But to succeed on a claim under Section 6 of RESPA, a plaintiff borrower must have sent their loan servicer a Qualified Written Request (QWR) with information identifying the borrower's account and explaining why the borrower thinks that their account is in error.
The court held that correspondence sent from the named plaintiffs to the defendant did not constitute QWRs. One named plaintiff wrote to the defendant and claimed that his account was "wrong," but the court explained that this letter did not count as a QWR because it did not point to specific alleged errors with the account. The other named plaintiff wrote to the defendant to contest its denial of her request for a loan modification, but the court ruled that this correspondence was not a QWR because it did not allege any error in the loan servicing itself.
Because the plaintiffs did not validly plead that they had sent QWRs to the defendants, the court held that their complaint did not state a claim for a RESPA violation. The court struck the class allegations and dismissed the case with prejudice.