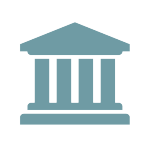 Federal Court Makes HUD Suspend Downpayment Assistance Changes
On July 23, 2019, the Federal Housing Administration issued Mortgagee Letter 2019-10 (ML 19-10), formally suspending the changes to down payment assistance guidelines that were to have gone into effect that day, in response to a federal court order preliminarily enjoining enforcement of Mortgagee Letter 19-06 (ML 19-06).  As WBK previously reported, on April 18, 2019, FHA issued ML 19-06, which set forth specific documentation requirements for FHA loans where a Governmental Entity is providing downpayment assistance that is part of the borrower's Minimum Required Investment, and also limited the ability of tribal and Governmental Entities to provide downpayment assistance outside of their own jurisdictions.  ML 19-06 is now suspended until further notice. 
HUD's recent announcement responds to an order from the Utah federal district court that enjoined the agency "from any enforcement of Mortgagee Letter 2019-06 until further order of this court."  As previously reported, the case arose when an American Indian tribe filed suit seeking an injunction to prevent HUD from implementing ML 19-06.  The requirements in ML 19-06 originally were scheduled to go into effect for case numbers assigned on or after April 18, 2019.  HUD later extended the effective date to July 23, 2019, as a result of the legal challenge.
The tribe argued that this provision "specifically and expressly targets American Indian tribes by requiring them, for the first time," to limit their downpayment assistance programs to the physical confines of their reservations (or to tribal members residing elsewhere). The tribe asserted that the mortgagee letter has essentially forced the tribe's mortgage company out of the mortgage business, as most lenders now refuse to do business with them as a result of the mortgagee letter. The tribe also claimed that the mortgagee letter was "the result of an improper process and violates federal law" because it was issued "without prior notice, without soliciting comment, without consulting with affected American Indian tribes and bands, and without gaining the approval of necessary executive branch officials, including the president." In its order, the district court held that (i) issuing the 19-06 without notice and comment likely violated provisions of the Administrative Procedures Act (APA); (ii) ML 19-06 is likely arbitrary and capricious under the APA; (iii) plaintiffs demonstrated that they are suffering irreparable harm; and (iv) plaintiffs demonstrated that the balance of harms and public interest weigh in their favor.
In its suspension of the effective date of ML 19-06, HUD also advised that mortgagees should continue to follow the guidance in HUD Handbook 4000.1 II.A.4.d.ii, which sets forth existing requirements regarding government-provided down payment assistance.