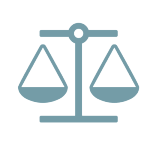 Ascertainability – The Implied Certification Requirement of Rule 23(a)
The Eastern District of New York recently denied class certification in a Fair Debt Collection Practices Act lawsuit (FDCPA), because the class sought by plaintiff could not be objectively and readily ascertained.
In Huebner v, Midland Credit Mgmt., Inc., the court first granted the debt collection company's motion for summary judgment, finding no disputes of material fact about its compliance with the FDCPA.  Of more import, the court alternatively addressed plaintiff's motion for class certification.
Plaintiff argued the class should consist of everyone the defendant had coded as disputing or refusing to pay a debt, but who also had been subjected to "probing questions" by the defendant's collection representatives.  The court acknowledged that Section 1692e(10) of the FDCPA prohibited the use of any false representation or deceptive means to collect a debt.  The class sought by plaintiff, however, could not be certified for a possible violation of 1692e(101).
Stating that Fed. R. Civ. P. 23(a) contains an implied requirement of ascertainability, the court explained plaintiff's proposed class could not satisfy the requirement because of many qualitative assessments, requiring mini-trials for each putative class member:  which, if any, of defendant's questions had a sufficiently deterrent effect to violate the FDCPA; and what, exactly, were the defendant's questions (and the notes made by defendant's collection representatives could not suffice because they were incomplete).
The court concluded that any meaningful class would need "to distinguish between reasonable, legitimate questions, and questions having an undue, deterrent effect, else we would have class members with no claims under the FDCPA."  Consequently, plaintiff's putative class was unascertainable.
Weiner Brodsky Kider represents clients in defending against class action claims throughout the United States.