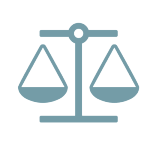 Court Imposes $40 Million Judgment Against Mortgage Lender's COO
On September 23, 2021, a federal district court in Los Angeles held the chief operating officer of a mortgage lending company jointly liable with many other co-defendants for almost $20 million for fees wrongly charged to consumers, and further ordered the chief operating officer to pay a $20 million civil penalty to the CFPB for recklessly violating the Fair Credit Reporting Act, the Telemarketing Sales Rule, and the Consumer Financial Protection Act. The court went on to permanently ban the chief operating officer from offering or providing debt-relief services and mortgage loans and from telemarketing consumer financial products and using or obtaining consumer reports for any business purpose. The court's judgment was based on its finding that the chief operating officer and other defendants participated in a scheme to wrongfully obtain consumer report information that was then used to market and sell student loan debt relief products and services rather than for use in marketing and selling mortgage loans.
As previously reported by WBK, the CFPB first filed the lawsuit on January 9, 2020, and settled with many defendants later that year. It subsequently obtained default judgments against the remaining defendants except for the chief operating officer. This judgment against the chief operating officer concludes the CFPB's case.
The case is Bureau of Consumer Financial Protection v. Chou Team Realty LLC, number 8:20-cv-00043, in the U.S. District Court for the Central District of California.