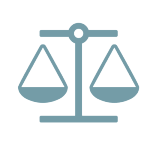 MD District Court Rules for Lender in Escrow Interest Payment Suit
The U.S. District Court for the District of Maryland recently ruled in favor of a national mortgage lender in a putative class action alleging the lender failed to pay interest on the escrow accounts of mortgage loan borrowers in violation of Maryland state law. The court granted the mortgage lender's motion for summary judgment on all four claims alleged in the complaint.
The plaintiff's first claim was for breach of contract; she argued that the lender violated the terms of the deed of trust, which specified that it would comply with applicable state and federal law, when it did not pay interest on the plaintiff's escrow account despite Maryland state law requiring it to do so. The lender countered that, because the plaintiff failed to comply with a notice-and-cure provision also contained in the mortgage agreement, the plaintiff failed to satisfy a required precondition and therefore had no right to file the lawsuit. The court agreed with the lender, but noted that the plaintiff's failure to satisfy the contractual precondition only barred the plaintiff's breach of contract claim, not her statutory claims.
The first statutory claim alleged by the plaintiff was a violation of a Maryland statute requiring mortgage lenders to pay interest on escrow accounts to borrowers. The court found that the state law did not contain a private right of action, either expressly or by implication, and the plaintiff therefore did not have a right to bring an action under the statute.
The plaintiff also alleged that the lender violated the Maryland Consumer Protection Act, which prohibits unfair, abusive, or deceptive trade practices, by making various misrepresentations or omissions in connection with the escrow interest payments. The court ruled in favor of the lender on this claim in part because the primary alleged misrepresentation contained in the deed of trust—which stated in relevant part that the lender would not pay interest on the escrow funds unless required by applicable law—was barred by the statute's three-year statute of limitations. Additionally, the court found that the escrow statements received within the three-year statute of limitations period correctly reflected that the escrow account was accruing no interest and thus contained no misrepresentations or omissions.
Finally, the plaintiff claimed that the lender was unjustly enriched when it used the unpaid interest funds to generate "float income." The court noted that the plaintiff failed to offer any evidence to support her unjust enrichment theory and granted the lender's motion for summary judgment as to that claim as well.