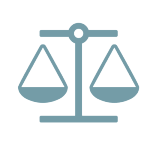 CFPB Sues Mortgage and Student Loan Debt Relief Companies and Individuals for Misrepresentations and Improper Use of Credit Information
The CFPB recently filed a complaint in the U.S. District Court for the Central District of California against multiple companies and individuals alleging the parties violated the CFPA, Telemarketing Sales Rule, and Fair Credit Reporting Act by improperly obtaining and disclosing prescreened credit information, misrepresenting facts to student loan borrowers, and improperly collecting fees from student loan borrowers. The Government is seeking a variety of remedies in the case, including disgorgement of improperly collected fees and civil money penalties against the defendants.
The case involves a mortgage lender licensed in California that obtained prescreened consumer credit reports regarding 7 million student loan borrowers from Experian. According to the complaint, the lender certified to the consumer reporting agency that it would only use those reports to market its own mortgage products. Instead, the CFPB argues, the mortgage lender provided the reports to student loan debt-relief companies that used the reports to sell and market debt-relief services to student loan borrowers through a variety of means, including telemarketing. According to the complaint, the mortgage company also assisted a second mortgage-brokerage company to acquire similar reports from Experian by allegedly misleading Experian. The CFPB argues that the mortgage-brokerage company is a "sham" and was created solely "to obtain prescreened credit lists from Experian."
The complaint also includes allegations that several student loan debt-relief companies used these reports and targeted student loan borrowers with false information, which included claims that "(1) the consumers would obtain lower interest rates by consolidating their federal student loans, (2) the consumers would improve their credit scores by consolidating their loans, and (3) the United States Department of Education (ED) would become the "new servicer" on their loans." In addition, the CFPB argues that some of these companies collected fees ranging from $699 to $999 from consumers that applied for certain loan consolidation services before those applications were approved and before the consumer made any payments on new student loan payment plans. The companies amassed "more than $15 million in illegal advance fees."
Based on these actions, the CFPB asserts in the complaint that the defendants violated provisions within the FCRA, Telemarketing Sales Rule, and CFPA.