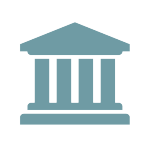 Federal Reserve, FDIC, and OCC Encourage Banking Organizations to Use Capital and Liquidity Buffers During COVID-19 Pandemic
On March 17, 2020, the Federal Reserve, FDIC, and OCC issued a Joint Release urging banking organizations to use capital and liquidity buffers in light of the economic disruptions due to COVID-19.
Capital and liquidity buffers, which U.S. banking organizations have been building since the 2007-2008 financial crisis, were created so banks could support the economy during difficult times and serve households and businesses facing economic challenges. The Joint Release informs banking organizations that the Board, FDIC, and OCC support any banking organization choosing to utilize the buffers "to lend and undertake other supportive actions in a safe and sound manner."
The agencies also issued a follow-up statement with frequently asked questions about capital and liquidity buffers.