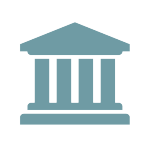 Agencies Issue Joint Statement on Loan Modifications for Customers Affected by Coronavirus
The Federal Reserve Board, FDIC, NCUA, OCC, CFPB, and the Conference of State Bank Supervisors issued a joint statement encouraging financial institutions to work with customers who are or may be unable to meet payment requirements due to the effects of COVID-19.
In pertinent part, the agencies said that they will not criticize financial institutions for working with borrowers that have been affected by COVID-19. In addition, the agencies will not direct institutions to automatically categorize COVID-19 related loan modifications as troubled debt restructurings (TRDs). The agencies noted that short term loan modifications made on a good-faith basis to borrowers who were current on their loans prior to such relief are not TRDs. For example, such a short term loan modification might have a six month term and relate to payment deferrals, fee waivers, extensions of repayment terms, or other delays in payment that are insignificant.
The agencies further said that they will exercise judgment and not automatically adversely risk-rate credits that are affected by COVID-19, including TRDs. The agencies also will not criticize efforts to modify existing loan terms for affected borrowers, even if such loan modifications result in loans that are TRDs or adversely classified. In addition, the agencies do not expect financial institutions to designate loans with deferrals as past due when the deferral was granted because of COVID-19.