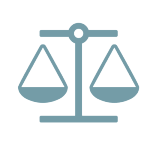 Class Certified in Securities Suit Based on RESPA Investigation
A federal judge in Washington State granted class certification to a group of plaintiff investors in their suit against an online real estate company over allegations that the company misrepresented its compliance with RESPA and failed to disclose that it was under investigation by the CFPB. The investigation focused on co-marketing between real estate agents and lenders/loan officers on the company's platform.
The complaint alleges that the defendant company committed securities fraud by not disclosing the fact that it was under investigation for an alleged failure to comply with RESPA. The plaintiffs allege that they purchased shares of the company at "inflated prices" because of that omission. The underlying investigation began in 2015, but the company did not disclose the investigation, or that the CFPB planned to charge the company with violating RESPA, until August 2017.
The plaintiffs' initial complaint was dismissed without prejudice for a lack of particularized factual allegations.  WBK's coverage of that decision is available here. Plaintiffs then filed an amended complaint and the case proceeded to discovery.  The court has now found that the plaintiffs satisfied the requirements of numerosity, commonality, typicality, and adequate representation justifying class certification.  The company argued, among other things, that class certification was inappropriate because the vast majority of the proposed class could not recover damages under the PSLRA, and that even those who could potentially recover damages would require individualized determinations concerning reliance.
The court disagreed, in part based on the plaintiffs having pled a "fraud on the market" theory which could establish reliance on a class-wide basis. The court certified the class, concluding that common issues predominate over individual issues and that there are no clear management difficulties that would make individual suits superior to a class action.