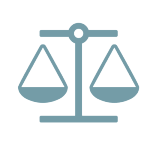 Real Estate Website Company Defeats Securities Claims Related to RESPA
A federal court recently dismissed securities claims against a major real estate website company, finding that the company's initial failure to disclose a BCFP investigation regarding alleged RESPA violations was not misleading and did not constitute securities fraud.  Indeed, the court held that on the facts pled, the company had not violated RESPA.
The plaintiffs alleged that they had purchased company shares, at what they believe were inflated prices, and that the defendants had not disclosed that the BCFP was investigating the company for alleged RESPA violations.  The plaintiffs further asserted that the company had made statements regarding RESPA compliance and the BCFP's investigation that were false and misleading.
The court focused its analysis on whether the plaintiffs had alleged particularized facts to support their theory of RESPA liability, because otherwise, many of the company's statements could not be found to be false or misleading.
The plaintiffs had alleged that the company's co-marketing program facilitated RESPA violations by (1) acting as a vehicle to allow real estate agents to make illegal referrals to lenders in exchange for the lenders paying a portion of the agent's advertising costs to the marketplace company; and (2) allowing lenders to pay a portion of their agents' advertising costs that was in excess of the fair market value for the advertising services they actually received, and was therefore, a quid pro quo for receiving referrals from lenders.  Relying on the exemption for payments for services under Section 8(c)(2) of RESPA, as well as the D.C. Circuit's PHH decision, the court found the plaintiffs failed to plead particularized facts to support RESPA liability under either theory.
Since the amended complaint lacked particularized factual allegations to show that the defendants knew there were RESPA violations, the court could not find that the defendants' statements were misleading.  Further, the court concluded that the omission of the BCFP investigation was not actionable because a corporation does not have to disclose the initiation of a government investigation if it does not make an affirmative statement or omission that suggests it was not under any regulatory scrutiny.  The court is permitting the plaintiffs to file a second amended complaint as to two of their claims, with more specific factual allegations, within 45 days.
The case is In re Zillow Group, Inc., Securities Litigation, No. 17-cv-1387 (W.D. Wash.).