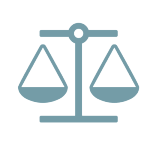 Bill Payment Service Company Settles UDAAP Violations with CFPB
On November 2, 2020, the CFPB issued a consent order against a bill payment service company for allegedly engaging in deceptive acts or practices in violation of the CFPA. The consent order imposes a judgment of $7.5 million, but due to the company's established inability to pay, the ordered redress amount is suspended upon the company's payment of $1.5 million and a $1 civil money penalty to the CFPB.
According to the CFPB, the company marketed its bill payment service as a program allowing consumers to pay off auto loans faster while saving money in interest by enrolling in bi-weekly payments. However, the company allegedly did not disclose to consumers that the fees associated with the bill payment program would ordinarily exceed any interest savings gained.
In addition to monetary penalties, the consent order prohibits the company from making any future misrepresentations about its bill payment service and requires the company to account for the total costs of its service, including the net savings or costs after deducting fees, when making claims to consumers about money-saving benefits. Although the company stipulated to the Consent Order, it neither admitted nor denied any findings of fact or conclusions of law, except for jurisdictional purposes.