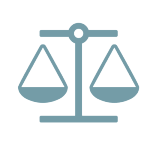 CFPB Urges 4th Circuit to Reinstate HELOC Borrowers' TILA Class Claim
Recently, the CFPB filed an amicus brief with the U.S. Court of Appeals for the Fourth Circuit, advocating for the reinstatement of a putative class action of home equity line of credit (HELOC) borrowers against a large Mid-Atlantic bank. The CFPB argues that the district court erred in interpreting Regulation Z of the Truth in Lending Act (TILA) to not cover the borrower's "credit card plan" HELOC.
The named plaintiff borrower alleged that the bank wrongfully withdrew money from his deposit account to pay his HELOC when he fell behind on his payments, violating TILA. The borrower also claimed the bank violated the Real Estate Settlement Procedures Act (RESPA) by failing to timely respond to the borrower's notification about a mortgage servicing error. The district court dismissed the TILA claim, holding that HELOCs accessible by a credit card are not 'credit card plans' covered by TILA's offset provision because TILA defines such a plan as—'[a] credit card account under an open-end (not home-secured) consumer credit plan'— exempting HELOCs from the Regulation. The district court also dismissed the borrower's RESPA claim, holding that RESPA exempts HELOCs from its requirements.
The CFPB's brief argues that the district court's holding with respect to TILA conflicts with the CFPB's and the Federal Reserve Board's interpretation, and contravenes Congress's intended broad application of TILA through the Credit Card Accountability Responsibility and Disclosure Act. The CFPB argues that TILA's "plain language" applies to products that meet the definition of a "credit card"—which the CFPB officially interprets to include "HELOCs . . . accessed by cards" in its comments to Regulation Z. The CFPB argues that history and structure of Regulation Z demonstrate that the regulation applies to borrowers who have HELOCs that may be accessed by a credit card. The CFPB further argues that the district court's interpretation conflicts with other lower courts' interpretations of the "credit card plan" term.
However, the CFPB agreed with the district court's ruling on the RESPA claim, that Regulation X exempts HELOC's from RESPA's requirements.