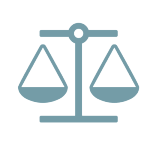 CFPB Settles with Company that Allegedly Misled Consumers About Investment Product and Risks
The CFPB entered into a settlement with an investment company and its owner for allegedly deceiving consumers that the company was a commercial bank and that deposited funds would be placed in a low-risk financial product.
The CFPB alleged that the company misled consumers into believing that they were purchasing certificates of deposit (CDs) with a guaranteed rate of return of 6%, and that the consumer's funds would be used to originate loans for healthcare professionals wanting to purchase or start a new practice. The company made other representations about how the principal was insured and guaranteed, and about the low-risk nature of the product. The company also represented that the CDs were akin to traditional savings accounts and that the company was a commercial bank.
In fact, the company was not a commercial bank and did not originate any loans for healthcare providers. Instead, most of the money was given to the owner's separate hedge fund, where it was used to invest in much more volatile securities, or was loaned to other securities investors. The consumer's principal investments were not guaranteed as claimed. After the CFPB began investigating and requested that the company stop selling the CD product, the company continued to sell the product under a different name while still concealing the risks from consumers.
The company and the owner neither admitted nor denied the CFPB's allegations. Under the settlement, the company and owner are permanently banned from engaging in any deposit-taking activities. Further, the company paid more than $19 million in redress to consumers, representing both the consumer's original investments and the advertised 6% per year interest rate the consumers were supposed to receive. The company also received a civil money penalty of $391,530 (of which $241,530 was remitted due to a related civil money penalty payment to the SEC).