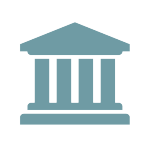 CFPB Publishes its Spring Regulatory Agenda
The Bureau of Consumer Financial Protection (CFPB or Bureau) is publishing its regulatory agenda as part of the Spring 2016 Unified Agenda of Federal Regulatory and Deregulatory Actions. The CFPB reasonably anticipates having the regulatory matters identified below under consideration during the period from May 1, 2016, to April 30, 2017. The next agenda will be published in fall 2016 and will update this agenda through fall 2017.
The CFPB is working on a wide range of initiatives to address issues it perceives to exist in markets for consumer financial products and services that are not reflected in this notice because the Unified Agenda is limited to rulemaking activities. The Bureau is working on a number of rulemakings to address important consumer protection issues in a wide variety of markets for consumer financial products and services such as:
Preparation to issue a Notice of Proposed Rulemaking this spring concerning the use of arbitration provisions in consumer financial product contracts.
Releasing a Notice of Proposed Rulemaking to address consumer harms from practices related to payday loans, auto title loans, and other similar credit products, including failure to determine whether consumers have the ability to repay without default or re-borrowing and certain payment collection practices.
Issuing a final rule in early summer to create a comprehensive set of consumer protections for prepaid financial products, such as general purpose reloadable cards and other similar products, which are increasingly being used by consumers in place of traditional checking accounts or credit cards.
Issuing a proposal to amend Regulation P, which implements the Gramm-Leach-Bliley Act (GLBA).
Policy analysis and further research initiatives in preparation for a rulemaking on overdraft programs on checking accounts.
Engaging in policy analysis and research initiatives in preparation for a rulemaking on debt collection activities, which are the single largest source of complaints to the Federal Government of any industry.
Continuing rulemaking activities that will further establish the Bureau's nonbank supervisory authority by defining larger participants of certain markets for consumer financial products and services (such as installment loans and vehicle title loans).
Continuing to develop research on other critical markets to help implement statutory directives and to assess whether regulation of other consumer financial products and services may be warranted for example ECOA amendments requiring financial institutions to report information concerning credit applications made by women-owned, minority owned, and small businesses.
Continuing efforts to implement critical consumer protections under the Dodd-Frank Act by implementing certain protections for mortgage originations and servicing, integrate various federal mortgage disclosures, and amend mortgage reporting requirements under the Home Mortgage Disclosure Act (HMDA).
Issuing a final rule in the summer to amend various provisions of its January 2013, mortgage servicing rules in Regulation X (which implements RESPA) and Regulation Z including clarifications of the applicability of certain provisions when the borrower is in bankruptcy, additional enhancements to loss mitigation requirements, provisions to address the applicability of certain rules to successors in interest, and other amendments.
Facilitating the full implementation of and compliance with other rules issued in January 2013, to implement Dodd-Frank Act requirements concerning mortgage originations. Most recently, the Bureau has adjusted the thresholds defining small creditors and small creditors operating in rural and underserved areas for purposes of certain special rules concerning balloon loans, escrows, and other topics. The Bureau issued a final rule adjusting the thresholds for small creditors in October 2015. The Bureau then issued two rules to implement the Helping Expand Lending Practices in Rural Communities Act.