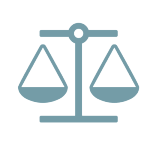 CFPB Sues Mortgage Lender for Alleged Redlining
The CFPB recently filed a complaint in the U.S. District Court for the Northern District of Illinois against a small mortgage lender for allegedly violating ECOA and the Consumer Financial Protection Act (CFPA) based on the lender's sponsorship of and participation in talk radio programs of a political nature.
The Equal Credit Opportunity Act (ECOA) prohibits creditors from discriminating against applicants on the basis of various protected characteristics, including race, and its implementing regulations prohibit statements or acts that "discourage" potential applicants from applying for credit on the basis of a prohibited characteristic. Among other allegations, the complaint alleges that in a radio show sponsored by the defendant company, the company's president made disparaging remarks about neighborhoods with majority-black populations. The complaint further alleges that these remarks would discourage African-Americans from applying for credit from the defendant, thus violating the ECOA's implementing regulations.
The complaint also alleges that the defendant drew a statistically significantly lower proportion of loan applications from properties in African-American neighborhoods, compared to the defendant's peer mortgage lenders. The defendant mortgage lender has indicated that it plans to raise a first amendment defense, among others.