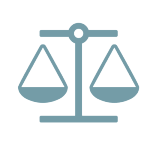 District Court Rejects Plaintiffs' Attempt to Amend Time-Barred RESPA Claim in PMI Reinsurance Case
The U.S. District Court for the Western District of Pennsylvania recently denied a motion for leave to amend a putative class action complaint alleging kickbacks in violation of RESPA Section 8 in connection with private mortgage insurance (PMI) reinsurance arrangements. The district court's decision contradicts recent decisions by a district court in the Eastern District of Pennsylvania in the few remaining cases involving PMI reinsurance arrangements.
In Menichino v. Citibank, N.A., each plaintiff was required to obtain PMI in connection with their respective loan closings. The mortgage insurers paid a portion of the plaintiffs' monthly PMI premiums to lender-affiliated reinsurers who agreed to assume some of the risk of loss on the loans. The plaintiffs allege that the reinsurance arrangements were designed to pay kickbacks to the lenders in violation of RESPA Section 8.  Because their RESPA claim is undeniably time-barred, however, the plaintiffs were relying on equitable tolling to save their claim.
Then the Third Circuit issued its precedential opinion in Cunningham v. M&T Bank Corp. which rejected application of the equitable tolling doctrine under nearly identical facts.  In response, the Menichino plaintiffs sought leave to amend their complaint to allege that the continuing violation doctrine, not equitable tolling, entitled them to maintain their RESPA claim. The plaintiffs' new-found theory hinged on the assertion that each of their monthly PMI payments constituted a new, independent violation of RESPA.
The district court disagreed, citing Cunningham and other Third Circuit precedent concluding that RESPA's one-year statute of limitations runs from the date of the loan closing:  "Plaintiffs here cannot avoid the logic of Cunningham by rebranding, after five years, a reinsurance scheme they believe violates RESPA as a series of new, independent violations that occurred when they made their private mortgage insurance payments each and every month."  Accordingly, the court concluded that the proposed amendment would be futile.
The Menichino decision differs from the conclusion reached in White v. PNC Fin. Servs. Grp., Inc. and Blake v. JPMorgan Chase Bank, N.A., both of which are pending before the same judge in the Eastern District of Pennsylvania.  In those cases, the court allowed the plaintiffs to amend their RESPA claim to include allegations that the continuing violation doctrine applied.