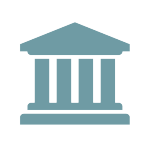 CFPB Publishes New Guide for Reverse Mortgage Borrowers
The CFPB recently published a new guide that provides general information regarding reverse mortgage loans to prospective and current reverse mortgage borrowers.
The topics covered in the guide include: (i) a reverse mortgage borrower's responsibilities, (ii) what happens when a borrower does not meet the loan's requirements, (iii) paying back a reverse mortgage and selling the home securing the loan, and (iv) what happens to a reverse mortgage loan when the borrower dies. The guide also includes a glossary of commonly used terms and a list of resources that borrowers can use to find help if they are having trouble with their reverse mortgage.