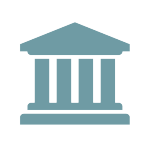 HUD Publishes Key Consideration from Prior Audits of SFDMS and Partial Claims
HUD's Office of Inspector General recently published a memorandum to address key considerations from prior audits of the HUD Single Family Default Monitoring System (SFDMS) and the partial claim loss mitigation option. The memorandum explains, among other observations, that HUD lacks effective controls to (i) ensure that lenders report default information accurately and timely; (ii) lenders promptly file and report partial claims; and (iii) partial claims fully reinstate delinquent loans.
The memorandum explains that problems with default reporting could hinder HUD's ability to report to Congress, budget, evaluate policy, and determine the number of borrowers seeking and obtaining forbearance assistance due to COVID-19. Additionally, any issues with the partial claim loss mitigation option could become problematic given that HUD will likely face an extraordinary increase in the number of partial claims resulting from COVID-19.
The memorandum explains that, in addition to the lack of default reporting controls, HUD has not implemented additional system error checks to identify potential default reporting issues; however, HUD expects to address this problem by replacing SFDMS. The system enhancements are expected to be completed by July 31, 2021.
In considering partial claims, the memorandum explains that HUD has (i) not established deadlines for filing partial claims; (ii) paid partial claims that did not reinstate the loan to a current status; and (iii) designed the partial claims loss mitigation program in a way that causes the partial claim to lose lien priority in certain circumstances. The memorandum recommends, among other things, that HUD should (i) update its guidance regarding filing deadlines before it becomes inundated with partial claims after COVID-19; (ii) expedite SFDMS upgrades to prevent the submission of partial claims that do not reinstate the mortgage; and (iii) redesign the partial claims program to ensure that HUD collects partial claims and obtains a stronger lien position. HUD expects to address these issues in the coming months.