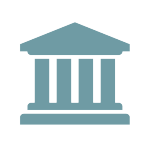 FDIC Releases Strategic Plan for Diversity, Equity, and Inclusion
On March 3, 2021, the FDIC released a strategic plan to incorporate and promote diversity, equity, and inclusion (DEI) in its mission and operations. The plan centers on goals in five areas, including Culture, Career, Communication, Consistency, and Community.
The strategic plan is intended to improve DEI in the FDIC's internal hiring, training, and career development programs, and will hold the organization's leaders accountable for developing operational plans that reflect current DEI performance and make improvements. Externally, the strategic plan is intended to improve the incorporation of DEI into the FDIC's contracting opportunities, and to assess diversity policies and practices at supervised financial institutions.