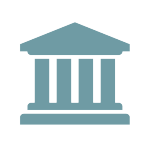 CFPB Plans to Use Additional Authority to Supervise Non-Depositories which Pose Risks to Consumers
The CFPB recently announced that it will begin expanding its supervisory examinations to additional nonbank financial companies. In addition to supervising consumer compliance with respect to larger depository institutions, the CFPB has already been supervising and examining certain categories of nonbank financial institutions, including mortgage companies, private student loan companies, and payday lenders. In addition to that authority, the CFPB also has the ability under 12 U.S.C. 5514(a)(1)(C) to make an administrative finding (after a formal hearing) that a particular covered person "is engaging, or has engaged, in conduct that poses risks to consumers with regard to the offering or provision of consumer financial products or services." Based on such a finding, the CFPB can exercise supervisory authority over such person.
The CFPB had already issued a procedural rule in 2013 to govern such determinations. Now, in connection with this announcement, the CFPB is adding an additional regulatory provision that permits (but does not require) the Director to make such decisions public. Specifically, this procedural rule will allow the entity facing the decision up to seven days to file a submission on the issue. The Director of the CFPB will then determine if the decision or order shall be published on the CFPB's website in whole, in part, or not at all.