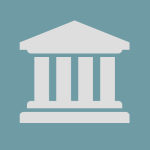 Arizona Amendment Permits Responsible Individual of Licensed Mortgage Brokers to Reside Out of State
The governor of Arizona recently signed into law an amendment to the state's mortgage broker licensing law, which permits the responsible individual of a licensed mortgage broker in Arizona to reside out of state upon receiving a certificate of exemption from the Arizona Director of the Department of Insurance and Financial Institutions. The certificate of exemption must be applied for by a parent company on behalf of an Arizona-licensed mortgage broker that seeks to allow the responsible individual to reside out of state.
The amendment provides criteria the mortgage broker and the parent company applying for the exemption must meet, as well as circumstances under which the Director can revoke the certificate of exemption. The amendment also requires the Director to issue an order outlining any reasons for denying an application for, or revoking, a certificate of exemption, and gives the Director the authority to promulgate rules to carry out these requirements.