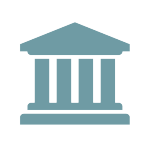 FDIC Announces Notice Requirement for "Crypto-Related Activities"
The FDIC recently announced, via Financial Institution Letter 16-2022 (FIL-16-2022), that FDIC- supervised institutions must notify the FDIC if they intend to engage in, or are currently engaged in, activities relating to "crypto assets." The institution is required to provide the FDIC with "all necessary information that would allow the FDIC to engage with the institution regarding related risks." The notice must describe the activity in detail and include a proposed timeline for engaging in the activity. The institution must provide the initial notification to the FDIC Regional Director. The letter also encouraged institutions that notify the FDIC to notify their state regulator.
After an institution submits the notice, the FDIC may request additional information, which will vary depending on the type of crypto-related activity described in the notice, and then the agency will provide relevant supervisory feedback, as appropriate.
The letter defines a "crypto asset" as generally "any digital asset implemented using cryptographic techniques." The letter also gives examples of what constitutes "crypto-related activities," although it notes that given the evolving nature of the topic there may be other activities that constitute crypto-activities that would require a notice. The letter cautions, however, that this list of activities is not to be interpreted as a statement that the activities are deemed permissible. The letter includes the following activities in its description of "crypto-related activities" requiring notice:
Acting as crypto-asset custodians;
Maintaining stablecoin reserves;
Issuing crypto and other digital assets;
Acting as market makers or exchange or redemption agents;
Participating in blockchain- and distributed ledger-based settlement or payment systems, including performing node functions; and
Related activities such as finder activities and lending.
In explaining the background for FIL-16-2022, the FDIC cites various risk concerns with crypto-activities, including safety and soundness and anti-money laundering; financial stability and "systemic risks to the financial system"; and consumer protection issues. The agency also explains that due to the nature of crypto-related activities, and the fact that this area is rapidly changing, it feels that the agency should assess activities on an individual basis. The letter notes that supervised institutions "be able to demonstrate their ability to conduct crypto-related activities in a safe and sound manner."
The FDIC previously included evaluating crypto-asset risk in its list of 2022 priorities (see WBK's previous coverage of the 2022 priorities here). The OCC issued an Interpretive Letter in November 2021 that required a national bank or federal savings association to notify its supervisory office of its intention to engage in certain cryptocurrency, distributed ledger, and stablecoin activities, discussed in the letter.