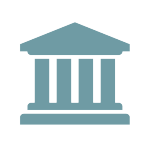 CFPB Opposes Tribal Lenders' Supreme Court Petition Challenging Jurisdiction Over Tribal Entities
Two lenders operated by Indian tribes petitioned the Supreme Court to review whether the Consumer Financial Protection Act (CFPA) applies to them, and the CFPB opposed the petition.  The petition asks the Court to clarify the extent to which generally applicable statutes—which do not specifically address application to Indian tribes—apply to sovereign tribal entities.
The matter arose when the CFPB issued a Civil Investigative Demand to the lenders due to their involvement in small-dollar payday lending over the internet.  The tribes—which own the lenders—opposed the investigation, claiming tribal sovereign status, but offered to cooperate with the CFPB as co-regulators.  The CFPB rejected the offer and sought to enforce its investigative demand in court.  The U.S. District Court for the Central District of California found that the CFPB had jurisdiction over the tribal lenders, and the Ninth Circuit agreed.
The tribal lenders now ask the Supreme Court to review the Ninth Circuit's decision, noting that Courts of Appeals have split on the question of whether generally applicable laws should be presumed to apply to sovereign Indian tribes.  The tribal lenders also claim that the Ninth Circuit's decision is contrary to canons of statutory construction which provide that statutes that are otherwise silent on an issue should be construed liberally in favor of Indian tribes, and that generally applicable statutes should be presumed not to apply to sovereign entities, such as States and Indian tribes.  Finally, the tribal lenders assert that the case is an important one for the Supreme Court to resolve, since it affects both how sovereign Indian tribes are free to exercise their political autonomy and could lead to the CFPB also seeking to regulate financial entities owned or operated by the States.
The CFPB opposes the petition, claiming that the alleged circuit split is illusory since the Courts of Appeals cases cited by the tribal lenders addressed statutes other than the CFPA.  The CFPB also asserts that the CFPA gives it the power to regulate entities that offer payday loans and other financial products to consumers nationwide via the internet, and does not specifically say that tribal entities are exempt for the statute.  Finally, the CFPB claims that the case does not squarely present the question of whether tribal entities are subject to the CFPB's regulatory authority, but only whether the CFPB can get information from them through a civil investigative demand.
For more information on the Ninth Circuit's decision, click HERE.
For a copy of the tribal lenders' petition, click HERE.
For a copy of the CFPB's opposition to the petition, click HERE.