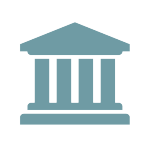 CFPB Requests Information on Consumers' Experience with Free Access to Credit Scores
The CFPB recently published a notice on the Federal Register requesting from all interested members of the public information about the experience consumers are having with access to free credit scores.  The CFPB encourages comment from consumers, consumer advocacy groups, credit card companies and other lenders, non-profit credit and financial counseling providers, credit reporting companies, researchers, and any other interested party.
According to the CFPB, many financial institutions and other companies have offered consumers free access to a credit score over the past few years.  To raise consumer awareness of this service, the CFPB's Office of Financial Education published in March 2017 a list of companies that told the CFPB they offer existing credit card customers free access to a credit score.  As the next step, the CFPB seeks to learn more about the experience of consumers, companies, and non-profit credit and financial counseling providers offering this free service.
The information gathered will be used to identify educational content that is useful to consumers, and for the CFPB to gain a broader understanding of the industry practices that help increase consumers' understanding of credit scores and credit reports.
The comments for this Notice must be received on or before February 12, 2018.
The CFPB's Request for Information Notice is available here.