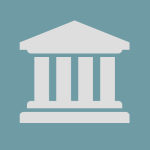 CSBS Requests Comments on NMLS Modernization
The CSBS issued a press release on April 15, 2021, announcing a proposal for comments related to the modernization of the NMLS system. Comments are due by May 31, 2021.
The proposal seeks comments on the following areas:
A Networked-Licensing Model
A three part licensing framework, which includes:

Business-specific Requirements

License-specific Requirements

Verification of new user accounts
The networked-licensing model would allow state regulators to share information on the applicant. One regulator would be assigned to review initial business-specific information on behalf of all regulators, which will purportedly allow for faster approval times.
The proposal also provides definitions for each area of the licensing framework and seeks comments as to what information should be considered a core requirement, business-specific requirement, or license-specific requirement for the different industries licensed through the NMLS.
The proposal also seeks comments on a new two-step verification process that will be used for new users when creating an account in the NMLS.
The proposal can be found here.