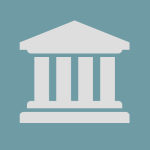 CFPB Issues Notice of Intent to Make TILA Preemption Determinations
The CFPB recently published a notice of intent to determine whether certain New York commercial financial law provisions are preempted by TILA, after receiving a request to do so from a business trade association. The CFPB preliminary determined that TILA does not preempt such New York law provisions and it also provided notice that the Bureau intends, on its own motion, to make preemption determinations regarding similar laws in California, Utah, and Virginia. The public comment periods ends on January 20, 2023.
Under TILA and its implementing Regulation Z, the CFPB is authorized to make a determination of whether a state law requirement is preempted, upon its own motion or upon the request of a creditor, State, or other interested party. Note requests for preemption determinations must be submitted in accordance with Appendix A to Regulation Z. The CFPB also has authority to issue a declaratory order to terminate a controversy or remove uncertainty under the Administrative Procedures Act.
TILA does not preempt "laws of any State relating to the disclosure of information in connection with credit transactions, except to the extent that those laws are inconsistent with the provisions of [TILA], and then only to the extent of the inconsistency." Additionally, Regulation Z provides that a "State law is inconsistent if it requires a creditor to make disclosures or take actions that contradict the requirements of the Federal law."
The New York law at question requires certain disclosures to be provided in connection with commercial financing. In its request, the business trade association asserted that TILA preempts the New York law with respect to its use of the terms "finance charge" and "annual percentage rate" (APR). Although the business trade association acknowledging that, unlike TILA, the state law governs commercial transactions, in its request, the trade association focused on what it alleged are material differences between how the New York law and TILA use the terms "finance charge" and "APR," and alleged that these differences make the state law inconsistent with TILA for preemption purposes. The trade association "also asserted that the New York law impedes the operation of Federal law or interferes with the intent of the Federal scheme, even if it does not contradict TILA in the specific manner described in Regulation Z."
Preliminarily, the CFPB determined that TILA does not preempt the New York law because the federal law and state law cover different types of transactions. TILA covers "consumer credit transactions" (i.e., credit transactions that are primarily used for personal, family, or household purposes), and the New York law covers "commercial financing," which is defined as financing "the proceeds of which the recipient does not intend to use primarily for personal, family, or household purposes." The CFPB also noted that the differences between the New York and TILA disclosure requirements do not frustrate TILA's primary purpose to "assure a meaningful disclosure of credit terms so that the consumer will be able to compare more readily the various credit terms available to the consumer and avoid the uninformed use of credit" because lenders are not required to provide the New York commercial financing disclosures to consumers seeking consumer credit. Additionally, the CFPB preliminarily determined that TILA would also not preempt certain state laws in California, Utah, and Virginia relating to commercial transactions for similar reasons. The CFPB also stated that those state laws "do not appear to require use of the terms 'finance charge' or 'APR' in a manner that would be different than TILA and Regulation Z if they were applicable."