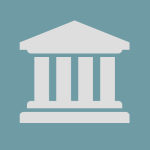 NY Requires New Upfront Disclosures for Telemarketing Calls
New York enacted a new law which requires telemarketers to provide additional disclosures at the start of calls, including that the call recipient can be placed on the telemarketer's do-not-call list.
Under preexisting state law, telemarketers must inform call recipients that they may have their phone number added to the telemarketer's internal do-not-call list, but the existing law does not specify when this disclosure must be made. The new legislation provides that the following disclosures must now be made to the call recipient at the beginning of each telemarketing sales call:
the telemarketer's name and the person on whose behalf the call is being made (if other than the telemarketer);
that the call recipient has the option to be automatically added to the company's internal do-not-call list;
whether the call is being recorded;
the purpose of the call; and
the identity of the goods or services for which a fee will be charged.
The new requirements go into effect on March 6, 2023.