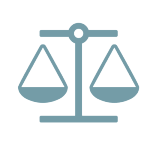 Judge Dismisses Fannie and Freddie's Net Worth Sweep Claims on Remand
A federal judge in the Southern District of Texas recently granted a motion to dismiss Fannie Mae and Freddie Mac shareholders' remaining claims against the U.S. Department of the Treasury (the Treasury) and the Federal Housing Finance Agency (FHFA) on remand from the U.S. Supreme Court and the Fifth Circuit. The shareholders sought to vacate the Net Worth Sweep agreement in the third amendment to the Preferred Stock Purchase Agreement with the Treasury (the Third Amendment), which required Fannie and Freddie to pay the Treasury a quarterly dividend based on net profit, rather than a set rate.
In a 2021 opinion, the Supreme Court previously held that: the Third Amendment did not exceed FHFA's statutory powers; the Housing and Economic Recovery Act of 2008 unconstitutionally restricted removal of FHFA's single director only for cause; and the actions of FHFA during the time when this restriction was in place were not void. The Supreme Court remanded the case to the lower courts to determine whether Fannie and Freddie were entitled to retrospective relief based on compensable harm caused by the implementation of the Third Amendment.
Following the remand, the Fannie and Freddie shareholders filed an amended complaint alleging that the Trump Administration would have ended the Third Amendment but for the restriction the Supreme Court previously held was unconstitutional, and that FHFA's self-funding structure violated the Appropriations Clause. On remand, the district court was to determine whether the Third Amendment caused compensable harm to the shareholders.
The district court held that the shareholders did not established a nexus between the Administration's desire to remove FHFA'S single director and the Third Amendment. The shareholders did not demonstrate that the Administration had a concrete plan to end the Third Amendment; that such a plan involved liquidating the Treasury's preferred stock; or that the Administration would have completed the plan within four years. In addition, the district court found that even if there had been compensable harm, the separation-of-powers doctrine prevented it from granting the retrospective relief requested.
Finally, the district court found that the shareholders' Appropriations Clause claims were outside the scope of the court's mandate on remand.
The case is Collins v. Yellen, No. 4:16-cv-03113 (S.D. TX November 22, 2022).