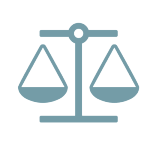 Eighth Circuit Upholds Summary Judgment for Debt Collection Firm
The Eighth Circuit recently upheld a district court's grant of summary judgment in a case concerning the Fair Debt Collection Practices Act's ("FDCPA") prohibition against harassment. Acknowledging some factual disputes, the Court agreed there were no material facts in dispute and sustained the district court's ruling that no reasonable jury could find a requisite level of harassment.
In Kuntz v. Rodenburg LLP, plaintiff alleged a debt collection firm violated two provisions of the FDCPA. First, the firm contacted plaintiff multiple times to ascertain the location of his daughter. Second, the number and intent of the calls constituted harassment under the statute.
The FDCPA allows a debt collector to contact a person other than the debtor to obtain location information only once. This rule is set aside only if the third party asks to be contacted again or if the debt collector reasonably believes they have more information to give after the first communication.  Reasonableness is determined under an objective standard.
Regardless of a person's status as a debtor or non-party, the FDCPA further disallows any harassing conduct, including causing a phone to ring with the intent to annoy, abuse or harass any person.
Plaintiff was "auto-dialed" 12 times before the debt collection firm talked with him. The district court ruled the "auto-dials" were not prohibited "communications" under the FDCPA. Since those calls never connected with the plaintiff, he was not aware of the nature or reason for the call.
Subsequent calls, where the firm did speak to plaintiff, were also found not to violate the statute. These calls did not violate the one call limit because of a reasonable belief that plaintiff had location information about the debtor, and there was no factual dispute over the reasonable basis for the firm's belief the plaintiff had such information.
The second claim turned on whether the debt collection firm "intended" to harass as a matter of law. Although plaintiff argued the intent of the actions was open to factual dispute, the Court agreed with lower court's ruling that there was no material factual dispute as to the conduct. The Court explained conduct amounting to harassment or annoyance in violation of the FDCPA is a fact-intensive issue, but the record established that no reasonable jury could have found the conduct to constitute harassment.