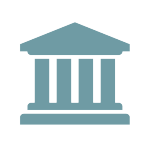 The CFPB Released its February 2017 Complaint Report, which is the Twenty First in the Series
According to the Monthly Complaint Report (Vol. 21) as of March 1, 2017, the CFPB has handled about 1,136,000 complaints, including approximately 26,300 complaints in February 2017.
Complaints about student loans showed the greatest percentage increase from December 2015 – February 2016 (551 complaints) to December 2016 – February 2017 (2,913 complaints), representing a 429 percent increase. The CFPB notes that "Part of this year-to-year increase can be attributed to the CFPB updating its student loan intake form to accept complaints about federal student loan servicing in February 2016." Payday loan complaints showed the greatest percentage decrease from December 2015 – February 2016 (399 complaints) to December 2016 – February 2017 (286 complaints), representing a 28 percent decline. Debt collection complaints represented more than any other type of complaint, representing 7,765 of the total cumulative complaints (26,300) in February 2017. Debt collection, credit reporting and mortgage complaints were the top three most-complained-about consumer financial products and services, collectively representing about 62 percent of complaints submitted in February 2017.
This month the CFPB spotlighted credit cards. The CFPB handled approximately 116,200 credit card complaints since July 21, 2011, making credit card issues the fourth most-complained-about product, representing 10 percent of total complaints. The most common issues are billing problems (17%), identity theft/fraud/embezzlement (10%), closing or cancelling an account (7%), APR or interest rate (6%), late fees (4%), customer service (4%), advertising and marketing (4%), delinquent account (3%), credit determination (3%) and other (10%).
Consumers have complaints about billing disputes involving fraudulent charges, difficulty in having the charges removed and having the charges rebilled after being previously removed. Being able to take advantage of rewards programs after meeting the requirements was a frequent issue. There were complaints about identity theft resulting in negative credit reporting, slow response to billing disputes, and fraudulently opened credit card accounts even after an alert had been issued. Late fees being assessed when payments were made on the due date, but after the cutoff time along with untimely processing of payments was another issue. Finally, consumers had complaints about being charged accrued interest on deferral period accounts.
For this month's complaint report, Massachusetts and the Boston metro area is the CFPBs geographical spotlight. As of March 1, 2017, about 20,600 complaints were from Massachusetts consumers, of which about 15,400 were from the Boston metro area.