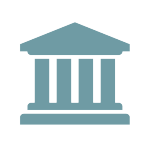 CFPB Issues Compliance Guide for Small Business Lending Rule
The CFPB recently issued a Small Entity Compliance Guide (Guide) concerning the small business lending rule that implemented Section 1071 of the Dodd-Frank Act. WBK previously wrote about the small business lending rule here.
The Guide provides a detailed summary of the small business lending rule, and utilizes examples to illustrate select portions of the rule. Specifically, the Guide is organized in eight parts and provides detail on the following topics: (i) the scope and coverage of the rule; (ii) the data points that covered financial institutions are required to compile, report, and maintain; (iii) the rule's requirements for collecting and compiling data; (iv) the prohibition against certain employees and officers of a covered financial institution or its affiliates accessing certain demographic information obtained from small business applicants, also known as the "firewall" requirement; (v) the record retention requirements; (vi) reporting data to the CFPB; (vii) the availability and disclosure of data; and (viii) the effective and compliance dates associated with the rule. While the Guide is a helpful tool, entities are reminded that they should review the final rule as well.