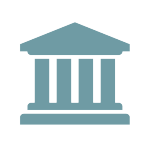 FHA Finalizes Modifications to HECM Claim Type 22 Submission Criteria
On May 17, 2023, FHA published Mortgagee Letter 2023-10 (ML), finalizing the modifications to the Home Equity Conversion Mortgage (HECM) Assignment Claim Type 22 (CT-22) submission criteria and documentation requirements.
FHA published a draft Mortgagee Letter on April 4, 2023, previously covered by WBK here, outlining the proposed changes to the HECM Assignment CT-22 submission criteria. The final ML generally incorporates the proposed revisions discussed in the draft and modifies the documents that must be submitted as part of the Compliance Package and Servicing Package. However, the ML makes no changes to the documentation requirements for the CT-22 Collateral Package or for HECMs assigned using the Mortgagee Optional Election Assignment.
FHA notes that these policy modifications are intended to reduce the burden on mortgagees servicing FHA-insured HECMs and allow for faster claim payment on eligible mortgages.