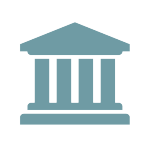 FDIC Fair Lending Consent Order with Bank
The FDIC recently announced a consent order with a New Jersey-chartered bank for alleged defects in the bank's fair lending compliance, which is noteworthy due to its focus on credit products offered by third parties in connection with the bank.
Following an examination of the bank by the FDIC, culminating in a May 2021 report of examination, the FDIC has determined (and the bank neither admits nor denies) that the bank failed to establish and maintain adequate internal controls, information systems, and prudent credit underwriting practices.
The consent order requires the bank's board of directors to immediately implement a list of compliance management improvements. Additionally, the bank is required to obtain written non-objection from the FDIC before agreeing to work with a new third party in connection with offering credit.
The consent order also requires the bank to obtain third party review of its fair lending compliance and information systems, among other compliance management system reviews and improvements.