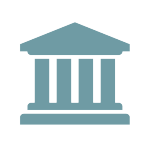 CFPB Files Suit Against Credit Repair Company
The CFPB filed a lawsuit against a credit repair company for misrepresenting to consumers the benefits and costs of its credit repair services and charging consumers illegal advance fees.  The CFPB is demanding that the company halt its allegedly harmful conduct and is seeking financial relief for consumers.
The CFPB alleges that the company represented that it would help consumers improve their credit scores by challenging items on their credit reports, regardless of whether the negative information was accurate.  According to the CFPB complaint, the company lured consumers with "misleading, unsubstantiated claims that it could remove any negative information from their credit reports and boost credit scores by significant amounts."  The complaint also alleges that the company used its website and sales calls to lure customers and, at times, targeted consumers who had recently tried to get a mortgage, loan, refinancing or other extension of credit.  The CFPB contends that the company would then charge consumers various illegal fees for its services.
The complaint alleges that the company violated the Consumer Financial Protection Act ("CFPA") and the Telemarketing Sales Rule ("TSR") by:
Charging unlawful fees.  Charging certain fees for its services before providing the consumer with documentation in the form of a consumer report from a consumer reporting agency demonstrating that the promised results that had been achieved.  Specifically, the company required customers to pay an initial consultation fee, set-up fees and monthly fees that frequently cost $89.99 per month.
Misrepresentation of the benefits of PMHF's services.  Representing to consumers that it would be able to remove negative information from a consumer's credit report and that such services would result in a significant increase to the consumer's credit scores, regardless of whether such representations were accurate.
Misrepresenting the limitations of the guarantee.  Representing that it offered a money-back guarantee, but failed to explain that there were significant limitations on the scope of the guarantee.  For example, failing to disclose that consumers were required to pay for at least six months of services in order to be eligible for the money-back guarantee.
The CFPB also released a consumer advisory in conjunction with announcing the complaint filing, with tips for consumers who are trying to improve their credit or are dealing with credit repair firms.