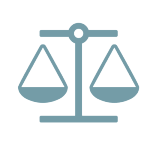 CFPB Enters into Consent Order with Payment Processor for Deceptive Practices
The CFPB recently entered into a consent order with a payment processing company and its founder and owner (collectively referred herein as "Respondents") for deceptive sales practices dating back to 2011. While a judgment for equitable monetary relief in the amount of $9,300,000 was entered against them, full payment has been suspended upon satisfaction of certain obligations in the consent order.
Since 2011, Respondents had entered into agreements with more than 900 dealerships to enroll consumers into their payment accelerator program. Consumers who enrolled into the program received a benefits disclosure that purportedly showed potential savings after program fees and costs were accounted. Fees and costs included a $399 enrollment fee, a debit fee each time money was withdrawn, and a one-time verification fee for setting up withdrawals. Respondents had enrolled more than 100,000 consumers between July 21, 2011, and November 20, 2020. Respondents also claimed to have helped hundreds of thousands of customers save approximately $29 million in interest.
Following an investigation into their program, the CFPB found that Respondents had engaged in deceptive sales practices in violation of the Consumer Financial Protection Act.  Respondents misrepresented the program costs and savings to consumers by not factoring in the $399 enrollment fee.  Respondents also misrepresented the total benefit amount to consumers because in most cases the program costs exceeded actual savings.  Respondents also mispresented its historical interest savings of $29 million, and they did not collect or maintain data to substantiate this claim.
The Respondents neither admit nor deny the CFPB's findings and conclusions.