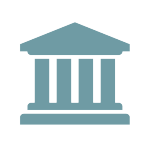 CFPB Publishes Final Rule on Confidential Treatment of Information
The CFPB recently published a Final Rule amending the rules governing the confidential treatment of information obtained by the CFPB. The Final Rule revises subparts A and D of 12 C.F.R. § 1070, and becomes effective on December 24, 2020. Among the stated goals of the final rule are improvements to the Bureau's ability to protect confidential information while ensuring its ability to share or disclose such information as necessary in its efforts to carry out its authority over federal consumer protection laws.
Subpart A of the regulation includes General Provisions and Definitions, and the revisions incorporated in the Final Rule include revised definitions of confidential information, confidential consumer complaint information, confidential investigative information, and confidential supervisory information. Among other changes, the definition of confidential information has been revised to clarify that such information disclosed to a third party under the regulations remain the Bureau's confidential information.
Subpart D of the regulation outlines in greater detail the rules for disclosure and non-disclosure of confidential information.