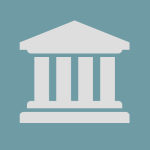 CA Modifies Proposed Rules Under the California Financing Law
The California Department of Financial Protection and Innovation (DFPI) recently issued additional modifications to the proposed rules under the California Financing Law which implement Assembly Bill (AB) 1284. AB 1284 renamed the "California Finance Lenders Law" as the "California Financing Law" and added requirements for the Property Assessed Clean Energy (PACE) Program.
Among other things, the modified proposed rules would transition all licensees (e.g., Finance Lender Licensees) under the California Financing Law onto the NMLS. Additionally, the proposed rules address requirements for submitting a license application through NMLS, including requirements for the key individuals of a licensee that must submit background information and fingerprints for investigation. The modified proposed rules also, in part, establish certain requirements for administrators of the PACE program, including requirements related to advertising, disclosures, solicitation, record keeping, annual reporting, and handling property owner complaints.