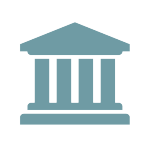 CFPB Proposes to Delay Effective Date of FDCPA Final Rules
The CFPB recently proposed extending the effective date of its two final rules amending Regulation F, which implements the FDCPA, to allow stakeholders affected by the COVID-19 pandemic additional time to implement the rules' requirements. Specifically, the CFPB is proposing to extend the effective date of those final rules from November 30, 2021, to January 29, 2022.
The first final rule, which was issued in October 2020 and covered by WBK here, focused on debt collection communications and related practices by debt collectors, including prohibitions on harassment or abuse, false or misleading representations, and unfair practices in debt collection. That first final rule also addressed the use of newer communication technologies and record retention requirements.
The second final rule, which was issued in December 2020 and covered by WBK here, addressed the validation notice and disclosures that debt collectors must provide to consumers at the outset of debt collection. The second final rule also: (i) identified actions that must be taken before a debt collector may report information to a consumer reporting agency, and (ii) prohibited debt collectors from bringing or threatening to bring a legal action to collect time-barred debt.
Comments on the proposed rule may be submitted on or before May 19, 2021.