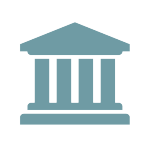 CFPB Publishes New HMDA Filing and Implementation Resources
The CFPB recently published new materials to assist lenders in filing their HMDA data. Additionally, the CFPB published three new resources to assist lenders in implementation of the new HMDA rule: a transactional coverage chart, a sample data collection form, and a webinar providing an overview of the new HMDA rule.
The filing resources consist of a Filing Instructions Guide for 2017 and 2018, both of which include and update the previously released File Specifications for those years. Beginning in 2017, data submissions need to be filed with the CFPB instead of the FFIEC, must be submitted through its encrypted web-based platform, and the file format for submissions will change from a fixed field file to a delimited file format. The CFPB published a Technology Preview and Frequently Asked Questions to assist lenders in preparing their systems to file data with the CFPB through this system.
The rest of the materials released are geared towards assisting lenders with implementing the forthcoming changes to HMDA, which largely take effect January 1, 2018. The transactional chart clarifies which transactions are covered under the new rule, while the webinar gives lenders an overview of the new rule's requirements and what their new data reporting obligations will entail. The webinar provides over an hour of instruction covering the new rule's changes to HMDA. The sample data form is to be used to collect the new demographic applicant and co-applicant information regarding ethnicity, race and sex, starting on January 1, 2018.
More information can be found at: http://www.consumerfinance.gov/policy-compliance/guidance/implementation-guidance/hmda-implementation/?utm_source=newsletter&utm_medium=email&utm_term=072116_a1&utm_campaign=RegImp.