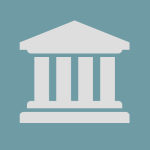 California Enacts "Mini-CFPB" Law
California Governor Newsom recently signed Assembly Bill 1864 into law, which enacts the California Consumer Financial Protection Law (CCFPL) and, upon its effective date, changes the name of the Department of Business Oversight (DBO) to the Department of Financial Protection and Innovation (DFPI). Taking effect on January 1, 2021, the CCFPL aims to create an agency that will have powers that resemble those of the CFPB, and provides the DFPI with the added staff and authority to be a significant state consumer financial services regulator.
Among other things, the CCFPL gives the DFPI the expanded authority and resources to:
Oversee all California laws related to "persons offering or providing consumer financial products or services in the state."
Protect consumers through enforcement against unfair, deceptive, and abusive practices (UDAAP).
Establish a "Financial and Technology Innovation Office."
Expand upon the DBO's current oversight role to now oversee "covered persons," a term which includes persons who engage in offering or providing "consumer financial products or services," and will include currently unregulated industries such as debt collection, credit reporting, and financial technology companies. Importantly, AB 1864 includes exemptions from the CCFPL provisions of the bill to exempt persons acting under the following licenses issued by the DFPI:

Escrow Agents licensed under Division 6 of the Financial Code;

Finance lenders brokers, program administrators and loan originators licensed under Division 9 of the Financial Code;

Broker-dealers and investment advisers licensed under Division 1 of Title 4 of the Corporations Code;

Mortgage servicers, residential mortgage lenders and residential mortgage loan originators licensed under Division 20 of the Financial Code;

Check Sellers, Bill Payers and Proraters licensed under Division 3 of the Financial Code;

Capital Access Companies licensed under Division 3 of Title 4 of the Corporations Code; and

Any person chartered or issued a certificate under the Financial Institutions Law.

Create new registration requirements, which will generally involve paying a fee, background checks for certain control personnel (e.g., principals, officers, directors), obtaining a bond, and showing audited financial statements.
Bring administrative and civil actions seeking civil and monetary penalties as well as injunctive relief, issue subpoenas, promulgate regulations, hold hearings, issue publications, conduct investigations, and implement outreach and education programs. With respect to monetary penalties, the CCFPL authorizes the DFPI to impose penalties of $2,500 for "each act or omission" in violation of the law without a showing that the violation was willful, and provides penalties for "reckless" violations of up to $25,000 per day or $10,000 per violation. For "knowing" violations, the penalty may be up to $1,000,000 per day or one percent of the violator's net worth (whichever is less) or $25,000 per violation.
Determine what constitutes a "financial product or service" within the law's coverage, including by a regulation finding that the financial product or service is either: "(i) entered into or conducted as a subterfuge or with a purpose to evade any consumer financial law," or "(ii) permissible for a bank…to offer or provide… [but] has, or likely will have, a material impact on consumers," with certain enumerated exclusions.