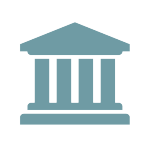 CFPB Issues RESPA FAQs, Rescinds Prior MSA Guidance
On October 7, 2020, the CFPB announced that it is rescinding previous guidance (Compliance Bulletin 2015-05) that had raised questions at the time as to whether the CFPB considered marketing services agreements (MSAs) between settlement service providers to be permissible at all under RESPA Section 8. According to the CFPB, it rescinded Compliance Bulletin 2015-05 because the guidance did not provide necessary "regulatory clarity" on how to comply with the law.
The CFPB also released a set of Frequently Asked Questions (FAQs) that provide an overview of the provisions in RESPA Section 8 and the corresponding sections in Regulation X. Among other things, the FAQs address MSAs as well as promotional activities.
Although the CFPB rescinded Compliance Bulletin 2015-05, the CFPB emphasized that the move does not mean that MSAs are "per se or presumptively legal." The CFPB noted that "MSAs remain subject to scrutiny" and the agency "remain[s] committed to vigorous enforcement of RESPA Section 8."